Dr. Vinod Gautam
Best Orthopedic Doctor in Ahmedabad, Gujarat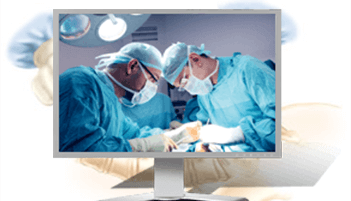 orthopedic doctor in ahmedabad, orthopedic doctor in gujarat, orthopedic surgeon in ahmedabad, orthopedic surgeon in gujarat,best orthopedic doctor in ahmedabad, best orthopedic doctor in gujarat, best orthopedic hospital in ahmedabad, best orthopedic hospital in gujarat, orthopedic center in ahmedabad, orthopedic center in gujarat, Orthopedic Surgeon in Ahmedabad - Searching for the best orthopedic surgeon in Satellite, Memnagar, Gujarat.? Spine and Orthopedic Center is one of the best orthopedic surgeon in Ahmedabad, Gujarat, Rajasthan. Find orthopedic surgeon in Ahmedabad, Ambawadi, Ashram Road, Bodakdev, C G Road, Chandkheda, Ellis Bridge, Gandhinagar, Jodhpur, Memnagar, Mithakhali, Naranpura, Navrangpura, Paldi, Prahladnagar, S G Highway, Sabarmati, Sarkhej, Satellite, Usmanpura, Vadaj, Gurukul, Thaltej, Vastrapur, Vasna, Vejalpur, Rajasthan, Gujarat
Orthopedic surgery is an operation performed by a medical specialist such as an orthopedist or orthopedic surgeon who trained to access and treat problem that develop in the bones joints and ligaments of the body.
Spine and orthopedic hospital is considered as premier hospital in orthopedic surgeon in Ahmadabad. The 4 most Orthopedic surgery means the surgery is done in knee, leg, elbow, shoulder etc. Orthopedic surgery has to do with conditions that involve the muscles and skeletons in the human body even though orthopedic surgeon may use non surgical approaches to solve orthopedic problems though surgeon will see a variety of different patient cases that requires different treatments there are few orthopedic procedure during tends most common
Total joint replacement
Total shoulder replacement
Spine surgery
Orthopedic surgeon in Rajasthan where most of the patients that undergo a total joint replacement surgery are previously diagnosed with server arthritis and seek pain relief and increased range of motion. During this procedure surgeons access damaged parts of joint which can lie within many joints in the body and replace. It with metal and plastic surface that are naturally shaped to restore knee movement and normal function
There are a variety of problems that may lead to spine surgery. One of the main reasons why patients seeks professionals help is because of the increasing back pain that impairs their day-to-day life.
People can need an Orthopedic Doctor at any age. There can be various reasons why we visit an Orthopedic Doctor. Sometimes defect can be by birth sometimes pain in the joints can be at an old age. And sometimes an injury at any age can take us to an Orthopedic Surgeon in Ahmedabad, Gujarat.
Today there are many machines and equipments that assist an Orthopedic Doctor in an Orthopedic Surgery. With the help of this state of art amenities an Orthopedic Doctor can perform a surgery with more precision. Almost all the best orthopedic hospital in Ahmedabad, Gujarat has modern apparatus to treat orthopedic problems.
The bone deformity is usually not in the outer area of the body but hidden inside the body. Thus to find out the reason of pain in the outer portion of the body best orthopedic doctor in Ahmedabad, Gujarat needs to first tell the patients to have an X- ray done and then the treatment of the defect or wound is being carried on by an Orthopedic Doctor.
Most of the Orthopedic center in Ahmedabad, Gujarat has facility of in-house X-ray machine which help the doctor and patients both in treatment. When the Orthopedic Center is very big patients are even operated and after the surgery in-house exercise and physiotherapy treatment is also given.
When the defect is related to Spine Dr. Vinod Gautam is the best Spine Surgeon in Ahmedabad, Gujarat. All kinds of spine related problems are being treated at his center. He has conducted many high end successful surgeries. His patients review will tell you how efficient and how expert he is in his field. People from all over the world visits him for treating their spine. Dr. Vinod Gautam is one of the top 10 Orthopedic Doctor in Ahmedabad, Gujarat.