Dr. Vinod Gautam
Spine Surgeon in Gandhinagar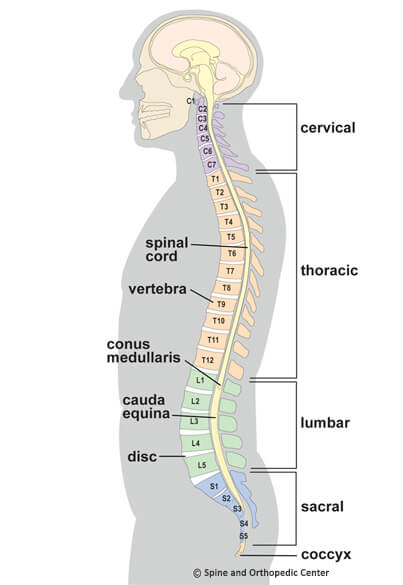 Back pain is one of the most common health problems which lead visits of doctors and surgeons around the world. Common reasons for back or spine pain are long hours sitting, lack of physical activities or exercises, unhealthy weight and working habits. Spine surgeries are usually recommended when prescribed treatment medication and exercises fail in individual cases and when the quality of life is severely affected because of prolonged back pain.
Generally, doctors recommend spine surgery as a treatment option for the spinal problem after trying all other methods of treatment, which fail to provide any relief to patient's back pain problem. Dr. Vinod Gautaum is a leading well experienced best spine surgeon in Gandhinagar treat patients with correct observation. We start our treatment procedure with an investigation about the reason of back or spine pain. We always treat our patients with the best available option. There are different kinds of spinal surgeries which doctors may recommend after assessing the health and other related condition of a patient.
Spine surgeons square measure physicians UN agency receive special coaching within the identification and treatment of the spine that embrace issues with the neck (cervical spine), middle back (thoracic spine) and low back (lumbar spine). we have a tendency to square measure proud to mention that India has created a number of the most effective world famous Spinal Surgeons and our associated Senior Spinal Surgeons operating for his or her several Spine And Orthopedic Hospital square measure forever desirous to extend a supporting useful hand to your spinal issues.

The latest techniques like Minimally invasive spine surgery, Expandable devices for Lumbar Spine Fusion are routinely carried out with results at par with the best centers globally.
SOME OF THE SPINAL SURGERIES ARE THE FOLLOWING:-
Foraminotomy
This surgical procedure involves the process of removing tissue which compresses the nerves in the back. During the surgical procedure, the surgeon removes part of the bone, which constricts the nerves in a spinal column. To stabilize the spine, related procedure spine fusion can take place.
Laminectomy
It is a widely recommended type of spine surgery for spinal conditions in case of spondylolisthesis and stenosis. This surgery involves removing part of the backbone, to relieve pressure on the spinal nerves. Laminectomy is usually performs in the combination of spine fusion surgery to correct instability of the spine.
Spinal Disc replacement
Spinal disc replacement is not a very common procedure; it has been introduced as one of the new surgical treatments for back pain. An artificial disc is used to replace the damaged spinal disc, between vertebrae. This surgery assures spine mobility and can take place without spine fusion.
Spine Fusion
Spine Fusion involves joining procedure of two vertebrate to increase spine stability. It results in the form of restricted movements and limits stretching of nerves.
Discectomy
It is a type of spine surgery which is used to treat a herniated disc in vertebrae. A disc separates two vertebrate and if it herniates inwards, it presses on spinal nerves, which causes pain. In this surgical procedure, all or part of the disc is removed.
Chronic back pain is no way to live, and people like you who have suffered many years on painkillers deserve a better solution. This will lead to a better quality of life. Dr Vinod Gautam is well manage by Spine and Orthopedic Center is one of the best spine hospital in Gandhinagar. Who is a spine surgeon in Gandhinagar could be your ultimate solution for your pain, he has great experience of 10 +years and has done 5000+ successful spine surgeries.